Bendigo
Welcome to Bendigo, the cultural capital of regional Victoria!
Rich in history, centrally-located and only 90 minutes from Melbourne, the city of Bendigo is a hub of activity, attracting regular visitors from north-east Victoria and Melbourne alike. In recent years, Bendigo has cemented its reputation as a national centre for the arts, with new and exciting exhibitions and performances each and every month. The Bendigo Art Gallery and The Capital have been instrumental in this regard. Bendigo is also fast-becoming a food and wine mecca for regional Victoria. The Bendigo wine region has more than 30 wineries, many of which have cellar-doors open to the public. Its proximity to Melbourne and its laid-back, country life-style make the city of Bendigo a 'no brainer' not only for interstate and overseas visitors to Victoria, but for those seeking a more permanent 'tree-change'.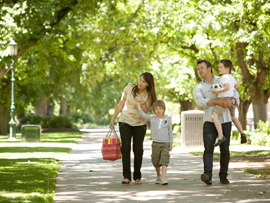 Like Ballarat, Bendigo was born from the gold rush of the mid-1800s, and its cultural and architectural heritage reflects the wealth of this period. The Bendigo goldmines were the most productive in Australia. While the Bendigo Stock Exchange (BSX) was absorbed into the National Stock Exchange (NSX) in 2012, Bendigo Bank still calls the city home and is the largest regionally-headquartered bank in Australia.
Today, industry within the Greater Bendigo region is largely agricultural, with livestock (beef, lamb), grain (wheat, soy, corn etc), wool and hay being the main primary industries. The thriving tourism and services industries compliment agriculture and bring good diversity to the local economy.
Bendigo is a wonderful place to visit. Its parks and gardens are great for picnicking and spending time with family and friends. Great shopping can be found at Pall Mall, Hargreaves Street (inc. Hargreaves Mall), Queen Street, Williamson Street and Mitchell Street, with Bendigo Marketplace nearby. Bendigo Cinemas are on Queen Street. There are some interesting stores and fantastic boutiques to visit within the city centre. Not to mention the wide variety of dining options, with some terrific restaurants, cafes, pubs and bars to choose from. Family-wise, Bendigo Water World is always a hit with the kids in summer. The Ironbark Riding Centre caters of all riding abilities, and operates horse-riding tours all year round. The Bendigo Community Farmers Market, held at Sidney Myer Place every second Saturday is another favourite among tourists and the locals.
If you're looking for accommodation, you've come to the right place! Simply select your check-in and check-out dates and click 'Search' on the accommodation box above. You're sure to enjoy your time in Bendigo!